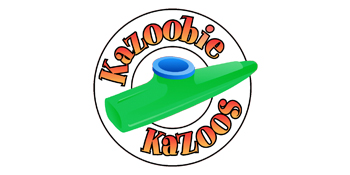 If you've seen Hot and Bothered perform, you know exactly how important Stanley's kazumpet is to him. Well, he's about to visit the Motherland of kazumpets, the The Kazoobie Kazoo Factory, Museum, and Gift Shop in Beaufort, SC 29906.
They make kazoos and, apparently, the kazumpets that mean so much to Stanley. What will the tour be like? Who knows! But it looks like he will get to make is own kazoo, and will probably spend a million dollars in the gift shop.
We'll post some photos here on our site after the tour, and hopefully Stanley will report on his adventure touring the factory.
You can find much more info about Kazoobie at their webiste.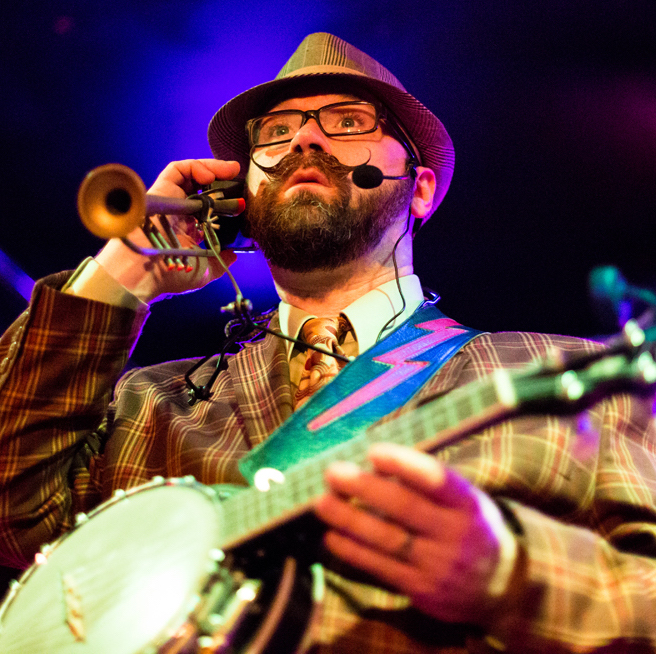 Stanley with his beloved Kazoobie kazumpet
Hey - check this out! Hot and Bothered sat down for some photo-pictures with Baltimore super-star photographer Sean Scheidt for his series of Baltimore-based burlesque (and, thankfully, neo-vaudeville comedy musical duo) performers.
We had a great time! Though, to be honest, we aren't sure who the normally-lookin' fellas are on the left-hand side. They look vaguely familiar... and oddly dashing... but... who are they?
http://seanscheidt.com/…/burlesque-oliver-hot-and-stanley-…/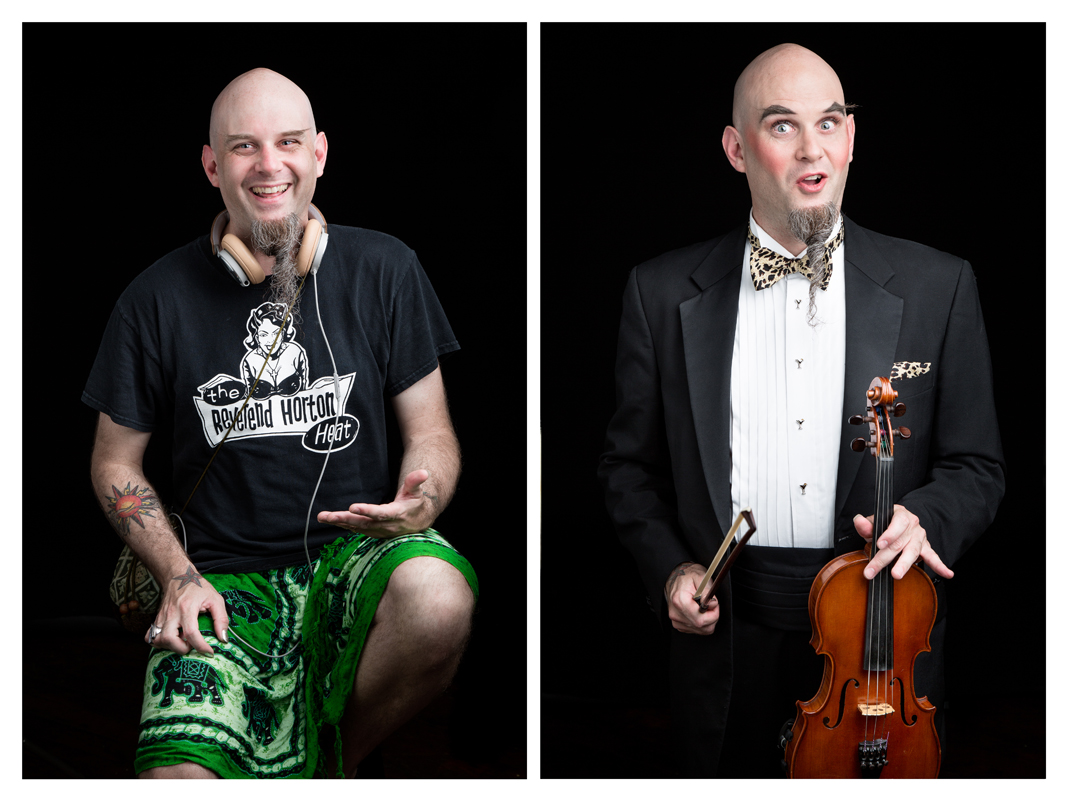 Guess what!
The more successful, famous and popular one becomes, the more one is asked an amazing number of questions.  So, we had to make up our own questions.
These are questions that you should never ask a Neo-Vaudevillian Comedy Musical Duo because they are a little offensive condescending confusing hard to answer.  Besides, we're sure you have questions that you'd like to ask burlesque performers - and burlesque performers give much better answers.  They are also far less likely to become distracted by a sandwich.
So here you go - the 10 questions you should never ask us, answered.  Which seems to defeat the purpose of this article altogether... but there we are.  And here you go:
1) What is a "Neo-Vaudevillian Comedy Musical Duo?"
Well, it's like, when there's like, two of you, and you... well, you are kind of like old-timey vaudevillians, but you can't really afford costumes that are for real period accurate and you haven't learned any of the old songs or comedy routines because Netflix and Skyrim so you make up new bits which aren't really funny enough to just call "comedy" or musical enough to just call "music" so you settled on "Neo-Vaudevillian Comedy Musical Duo" cuz really, what else are you going to call yourselfs?
2) Which one of you is the "smart" one?
I am, thanks for asking.
3) Which one of you is the "fat" one?
He is, thanks for asking.
4) You guys remind me soooo much of legends such as Laurel and Hardy, Abbot and Costello and the Smothers Brothers... in that I can never remember which one of you is which.  How do you keep it straight?
Well, when I can't remember I just look at our shoes.  I know that I'm the one who always wears nicer shoes, so as soon as I see our shoes I know exactly who's who.
5) What's for lunch?
A sandwich.  A PB & J to be exact.  Here's the recipe (Thanks to http://gothamist.com/2010/10/25/sandwich_cocktails.php for the recipe):
PB & J Cocktail

1.5 oz Flor de Caña 7 yr rum

.5 oz Lustau Palo Cortado Vides

.25 oz Strawberry jam

.25 oz Peanut syrup*

1 Egg white

1 Yellow banana

Shake all ingredients in a boston shaker without ice, then add ice and shake vigorously again. Strain into a chilled cocktail glass that is rimmed with minced salted-peanuts. Garnish: A banana slice.
 6) Doesn't your girlfriend/wife/partner mind?
Yes.  She or he thinks any cocktail that calls for raw egg is disgusting.  But, he/she is wrong, of course.
7) Don't you think this sort of performance is demeaning and exploitive?  How can you engage in this sort of degrading activity and still consider yourself a feminist?
Well, this is exactly the sort of attitude we've worked so hard to overcome. We perform novelty songs, and that's our choice.  We will pretty much do anything for a laugh and a few drink tickets.  We perform songs about mustache rides and dinosaur-sized schlongs, we don't care.  Pretty much, literally, any stupid thing is what we will do.  Is that demeaning?  Maybe to you it is - but to us it's just a way to seek a small amount of approval from people we don't know and make $40* for a full night's work.  I find your question a little offensive and sexist.  Would you ask the same thing of a woman?
(For serious though, performing women get asked this question all the time. As men, we never do.  Even if we took our clothes off on stage, no one would ask us this.  What's up with that?  Also note, the $40 is split between us, not $40 each.  That's not very much, but that's ok - we aren't complaining.  Not at all.)
8) Why, when I watch you, do I sometimes kind of get the impression that you don't really know what you are doing?  It's almost like you are just making it up.  
Can I even tell you how much practice it takes to make it look like you don't know what you are doing?  Like, all the practice.  We put so much work into making our stage incompetence look like authentic incompetence because that is how dedicated we are to you.  We want you to feel like you are experiencing the true cluelessness of rank amateurs every time we walk out on stage.  You are so, so, so welcome.
9) How do you guys stay fit and toned?
Ok now you are just making fun of us.  Hardy har har.  
10) What's the 10th question?
There isn't one.  I could only think of nine questions (and half of them I stole from someone else,) But I wrote the title of the blog first, thinking I could come up with ten easy.  I was wrong.
11) Can't you just change the title of the blog post, how hard could that be?
Ah! that's 11 questions, and you only get 10, sorry! And anyways, it's time for that sandwich.  May I borrow an egg?
 *this may not represent an actual amount that we have gotten paid for performing.  It was chosen for comedic effect, rather than remunerative accuracy.
This is so great on so many levels, not to mention that Mr B. has the exact same banjolele as Stanley Bothered!
The Chap Hop 'movement' is really funny, and I think this is the best of what these guys are doing.
If you like this, make sure you check out more of the video's from Mr. B as well as his nemisis in Chap-Hop, Professor Elemental. 
More Articles ...